All of our Madden 17 Strategy Guides are now FREE! Scroll below to find the guide that you would like to access. If you are looking for Madden 18 Content simply click the button below.
UNLOCK ALL OF OUR CONTENT WITH A MEMBERSHIP!
Or Continue Down The Page To See Madden 17 eBooks
CHOOSE MY MEMBERSHIP!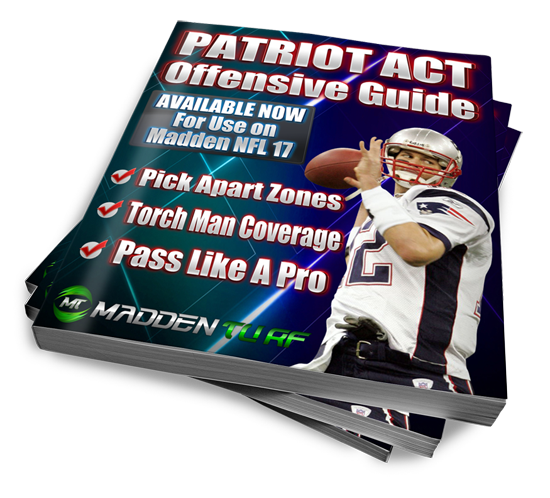 Patriot Act Offensive Guide
INTRODUCTION Madden 17 is finally upon us, and we are proud to present to you our first offensive guide of the new year. The Patriot Act Offensive Guide is based on, you guessed it, the New England Patriots offensive playbook. This offense...